WOOD & TEAK PROTECTIVE TREATMENT KIT - construction
Regular price
Sale price
€69,50 EUR
Unit price
per
Sale
Sold out
WOOD & TEAK PROTECTIVE TREATMENT KIT - building 1 liter
SUPPLIED WITH THE KIT:
- protective treatment for wood & teak 1 L
- professional cleaner for preparing wood & teak for 1L treatment
The protective treatment for wood and teak is an innovative treatment capable of giving excellent performance to all surfaces in one pass. Suitable for new or recovered / renewed woods, both indoors and outdoors, it gives excellent protection against wear and graying of wood.
Specific for indoor and outdoor wooden surfaces, such as piers, pool edges, flooring, cladding, furnishings, wooden components in general, etc.
The treatment gives the wood exceptional properties HYDRO-OLEOPHOBIC, prevents water, humidity and water-soluble substances from penetrate inside of the wood fiber.
Preserves surfaces from dirt, environmental pollutants, rain, saline, grease and organic vegetable and animal substances.
It gives the treated woods exceptional properties such as: greater resistance, easy cleanability, maximum resistance to UV rays.
The natural raw materials of which it is composed form a close molecular bond with the surface fibers of the wood cellulose, this allows perfect adhesion to the substrate already after a few minutes of application. The treatment keeps the natural breathability of wood and is totally reversible without the need for sanding.
ADVANTAGES AND PERFORMANCE
Anti humidity

Hydro-oil repellent

Drastic reduction of maintenance times and costs

Ease of application

Totally non-toxic and ecological. VOC free.

Long-lasting barrier against wood graying

Prevents the formation of fungi, moss and bacteria

Maximum breathability

Excellent resistance to UV rays

Total reversibility

Total protection with a single application

VOC-free ecological product, non-toxic and harmless to humans and the environment.
SURRENDER: it depends on the type of wood to be treated, the degree of finish and the environmental conditions in which the application must be carried out.
However, we can estimate an average consumption for applications:
outside of about 30 sqm / LT 
indoors of about 45-50 sqm / LT
To prepare the wood for treatment we recommend purchasing the specific cleaner.
Also available in a pigmented version on request, minimum 6 liters.
FOR LARGE QUANTITIES, WE PLEASE CONTACT US.
Share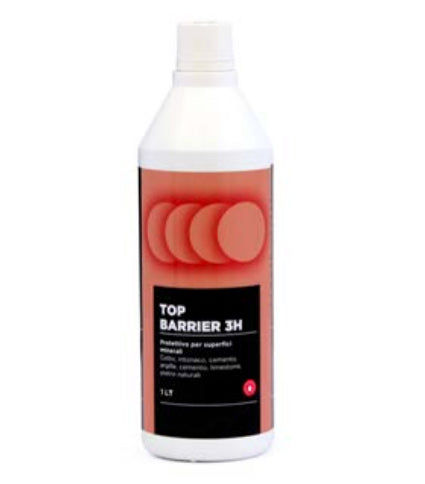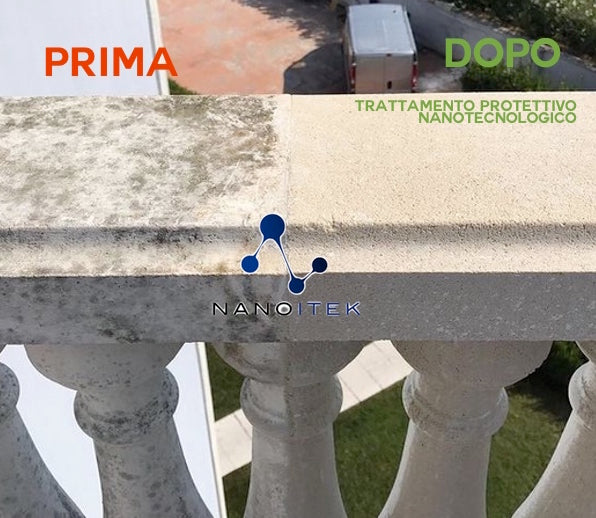 Perchè sceglierci:
Trattamento PROFESSIONALE

Qualità professionale dei protettivi di sviluppo e produzione Made-in-Italy sono sinonimo di FACILE  ed EFFICACE applicazione.

Assistenza Tecnica

Con l'acquIsto ricevere le istruzioni per una corretta applicazione oltre alla disponibilità del reparto tecnico per eventuali ed ulteriori informazioni e chiarimenti.

SPEDIZIONI CELERI

In base alla località di destinazione possono essere necessarie dalle 24 alle 48 ore. Per le isole si può arrivare in alcuni casi anche a 72 ore.

PAGAMENTI SICURI

Solo pagamenti sicuri con carte di credito, PayPall e bonifici per tutelare al meglio i vostri acquisti. Per chi necessita è possibile avere anche fattura iva esposta.
Scopri tutti i protettivi per il vetro
Regular price

€89,00 EUR

Sale price

€69,00 EUR

Unit price

per

Regular price

From €89,00 EUR

Regular price

Sale price

From €89,00 EUR

Unit price

per

Regular price

€115,00 EUR

Regular price

Sale price

€115,00 EUR

Unit price

per
Desideri maggiori informazioni? Scrivi ad un nostro tecnico: